Tonsoffun1971
Matt and Dave were awesome! I had a emergency generator installed and needed the natural gas hooked up. Right from the start very fast response, all meet ups in time, great install of gas lines and show pride in workmanship. Will be using in the future for my furnace/ac install and maintenance. Thanks guys!
Lori Lee Orr
Absolutely incredible service! They were here within 2 hours of finding out my fireplace that is my heating source had stopped working last night. They followed safety protocol with masks and were very pleasant to deal with. Within an hour I had heat again! I highly recommend them.
Shianne Lewang
Matt and Dave are excellent! They quoted us a very reasonable price to install a gas line to our new stove and when they came by to install it they were on time, professional, fast and completed the job flawlessly. Awesome team, awesome job – I highly recommend!
Renee Bursey
Very responsive. Worked very well with my scheduled. Fast installation and very efficient. Would 100% call them again!
Richard Hou
Matt did a great job and fixed my fireplace, service is very professional and he did thorough check and also fixed a gas leaking problem. Really appreciate his service. Very transparent and no hidden cost! highly recommend his service.
Kaley Bozek
These guys are fantastic. They returned my call quickly and came out the next day for an estimate. They are extremely polite, explained everything clear to me. I needed a gas hook up for my stove. The estimate was lower then expected and they were able to fit me in that week to get the job done. They showed up on time, were in and out in less then an hour. Made sure everything was in working order and that I was happy. I will continue to use them and recommend them for future services for myself and friends. Great job guys and thanks again. 5 starts is not enough.
M A MacLean
Called and spoke to Matt yesterday, regarding a outdoor BBQ gas hook-up in Bradford. Based on our requested service, Matt and Dave arrived the next day to discuss the related service fees and went to work. They were courteous, thorough and clean with their workmanship and explained their process. I would fully recommend DMA Gas Services to friends and family and will definitely call on them again in the future. Thanks guys!! ~Mark from Bradford
Dmitry Chayka
Just as the weeks started to get cold my furnace broke. I called DMA service and got a response right away. They showed up the same day, properly equipped to follow covid procedures, identified the issue with the furnace and fixed it. Since they were here I had the perform a maintenance on the system as well as it has been a long time overdue.
The job was completed way faster than I anticipated, the guys clearly are masters of their craft. When they were done the place was left as clean as it was when they arrived.
I'm very happy with the quality and professionalism of their work and highly recommend DMA services to others.
Dave Johnston
Very professional, delivering as promised. Will definitely recommend and use again in the future.
John Shields
This company and employees were awesome with the installation of a gas line for my barbecue. They were on time and completed the work quickly with no damage. Their prices are quite reasonable and I am pleased to add my recommendation for anyone looking for gas work.
Harris Plumbing
We've dealt with Matt from DMA several times and he has been fantastic! Very reliable, always willing to help out, and of course, they offer amazing service. Definitely would not hesitate to use DMA in the future, they are our go-to company and would happily recommend them to anyone.
Travis Brennan
Showed up on time. They diagnosed issue with my fireplace quickly. Were honest and told me it was a basic part I could purchase and install myself, which saved me extra service fees.
Suzanne J
Pleasant and polite. Worked efficiently.
Jeff Gillespie
Contacted DMA Gas Services for a natural gas BBQ hook up. There were no hidden fee's, rates were fair. DMA showed up on time and were very informative. Thanks for the great service DMA. I would recommend their services to anyone.
M.I.B. Horns
Called DMA and got Matt on the phone. He was super nice and professional and he told me that he would show up at 11:00 am the next day. Well, they did show up at 11:00 on the dot.
Matt had my heater repaired in about 30 minutes. These guys rock and they are now top of my call list.
Jason French
Highly recommend this company. Matt ran a new gas line and installed our new KitchenAid stove. Service was excellent and he was very knowledgeable. Flexible on fitting us in his schedule and helped us trouble shoot an issue with the stove. Would use them again Without hesitation! .
Mick Wilder
Positive: Professionalism, Punctuality, Quality, Responsiveness, Value
Very open, honest, and friendly.
Cheryl Van Grootel
I hired this company to disconnect & reconnect my new gas range. They were very professional. Dave was here on both appointments exactly when he said he would be. Dave also ensured that he didn't make a mess for me to clean up. I would recommend this company.
Lisette & Les
Positive: Professionalism, Punctuality, Quality, Responsiveness, Value
This father & son team go over & above to make you an extremely satisfied customer & are very reasonably priced!
Lynda Olesen
Positive: Punctuality, Quality, Responsiveness, Value
Great job! It took quite a while but they persisted and got my 30 year old gas fireplace working again!
Brian McKinley
Called them because our pool heater quit. Not knowing who to call a quick google search resulted in them coming in at the top. Called in a sat thinking in would leave a message but to my surprise Matt answered and was very happy to try and help us out. Appointment set for a few day later and sure enough showed up right on time…. After a few min of trouble shooting he determined it was unfortunately a faulty gas valve. Unfortunately our heater is older and we were hoping to get it going for a few more years before replacing it. After trying a few different valves he had with him he determined he needed to source out a different valve. First thing the next morning he called and said he had found one and could possibly have it within a day, well turns out he had it within an hour and was eager to get us and our heater back up and running. He was at our place withing an hour getting our heater purring again, after replacing the valve he also replaced a pressure switch and noticed the pilot assembly was needing replacing as well. Long story short he went the extra mile to ensure we have a nice warm pool this year. Hands down his service and dedication are beyond 5 stars. My wife and I are so happy with his service. Anyone reading this and wondering if they will do a good job or get things fixed. Stop wondering and call them. You will be in good hands. Thank you so much for everything.
Susie Martin
Excellent knowledge of our unit, had it running in no time! Highly recommend this company to anyone. Thanks again Matt
Paul Mccue
very pleased with the service provided. Matt and Dave came out to do my gas lines and were prompt and professional and fairly priced. Highly recommend them.
Craig Glover
great service, thank you very much
Aleya Wight
I sent a request online for a quote and got a reply within 5 minutes and they are putting together a quote for me quickly. I haven't even made a purchase or even walked in the door but I am already shocked at the customer service and it's before 9AM on a long weekend Friday!
V Callow
Prompt, Friendly , reasonably priced. Took the time to explain what needed to be replaced.
Definitely would use there services again.
Thanks!
Alex Silva
Amazing service and great guys best price around Wouldn't have anyone else work on our home !
Steve Larkin
Matt and Dave did a fantastic job with my house! They were prompt and reasonably priced. One gas job well done turned into a second, and we ended up having our furnace upgraded (which is awesome, by the way) to round out a third job! These were completely different jobs and I was so confident the DMA were the right guys to do the job, that I had no issues bringing them back for more work!
I recommend Dave and Matt, and would definitely use their services again – problem is I'm running out of gas jobs for them…
Heidi MacNeil
Definitely a white glove service! Matt and Dave go above and beyond!! Would highly recommend them.
Christina Cameron
I called DMA Gas Services for the first time and was given an appointment the next day. Matt showed up on time and was friendly and professional. He fixed my air conditioner in 20 minutes where as another company had no idea what was wrong with it and left me hanging I was truly pleased with the service Matt provided today and will be using DMA for all my HVAC needs in the future.
Jason Luxmore
Fantastic service! Matt was on time and very professional.
I would highly recommend this company .
Ali Babar
Excellent fast service from Sunset grill orillia
Lisa LeBlanc
When our furnace decided not to work on the coldest day of the year…DMA came to the rescue immediately! With their cute little boot covers to protect my carpets, they had us back up and running in no time. Thanks for such great service. I'm referring you to EVERYONE!
Paul Granger
On time, professional and courteous .. would definitely recommend them and use their service again.
Dagrim
Excellent work!!! At a fraction of the cost I was expecting to pay.
Northernman
I contacted DMA Gas Services after hours and Matt came first thing in the morning to take a look at my broken furnace. He ordered the part and came back again to install it. Both times he came he was professional, honest and on time.
Will be using there services in the near future.
Vidya's Yoga Magic
Affordable and dependable! I highly recommend DMA Gas Services!
Down To Footings Waterproofing Solutions
Called them came that day fixed the problem and gave a great price I definitely will be using them for the future and suggest you do aswell!!👍
Jack Brown
Positive: Professionalism, Punctuality, Quality, Responsiveness, Value
Brittany Wallace
Positive: Professionalism, Punctuality, Quality, Responsiveness, Value
Happy with us? Submit a Review
Our Manufacturers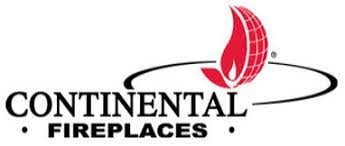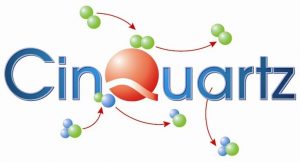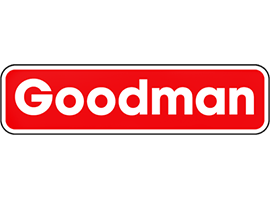 We are just a phone call away!